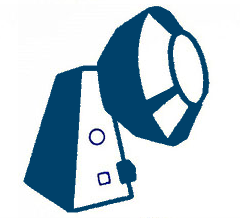 Who We Are:
Contract Coating is an industry leader in providing contract manufactures and private labels of vitamin supplements and OTC products with tablet coating capabilities. Based in Hackensack, New Jersey we bring over 50 years of combined industry experience to each of our customers. We offer film and enteric coating for tablets and soft gels and also have the expertise to perform sugar coating on products.
With quick and efficient turnaround times, a highly experienced team of operators and friendly customer service, product manufactures from near and far rely on Contract Coating for all of their coating needs.
Our team:
We at Contract Coating believe that the staff is the heart of the company. We have a team of highly experienced operators many of whom have been with the company since it was first established that have the knowledge, training and skill set to deliver top quality coating. We also have a dedicated quality assurance department to ensure that all coating procedures are cGMP compliant and that the integrity of finished products meet the regulated standard. No job is too big or too small for our team!
Customers:
Our customers deserve the best.
We are a private company with a keen eye for attention to detail so we consistently strive to provide top quality finishes so that your products can be successful in the market.
Quality matters.
We recognize that each product is different so we expertly formulate a coating method for each product to provide maximum results to meet your specifications.
Your success is our success.
The sooner we can turnaround the product, the sooner you can meet your demand and place more orders.
The process should be simple.
We'll focus on the coating process, while you focus on the manufacturing process and your sales.